TOOTH WHITENING
What is teeth whitening?
Healthy, white teeth are important for a beautiful smile. Everyone's teeth have a certain color. Over time they can become darker due to internal and external factors such as tea, coffee, smoking, and antibiotic use. The special gels used in teeth whitening (whitening) can lighten the color of the teeth by up to 4-5 tones. You can get your teeth cleaned within 1 hour with laser treatment in our clinic or you can do it with a specially prepared whitening kit at home.

Learn More


Call +355 69 407 7445

How does laser teeth whitening work?
The laser teeth whitening technique consists in applying a gel based on hydrogen peroxide (H2O2) on the surface of the teeth. The same gel, activated by the laser, releases free radicals that penetrate through the dental enamel and reach the pigmented molecules of the teeth – responsible for stains or their yellowing – shattering them through redox reactions; as a result, the teeth appear whiter and shinier.
The FDA (Food and Drugs Administration) has approved three types of laser lamps used for teeth whitening:
Diode laser: the most widely used for dental laser whitening. Effectively whitens stained or yellowed teeth and allows better penetration of the whitening substance into the dental tissues
Argon laser: emits high-energy photons capable of activating the hydrogen peroxide applied to the tooth surface. During argon laser bleaching, there is no temperature rise
CO2 laser: unlike the argon laser, the CO2 laser raises the temperature. The thermal increase created can cause pulp irritation (innermost part of the tooth), therefore pulpitis.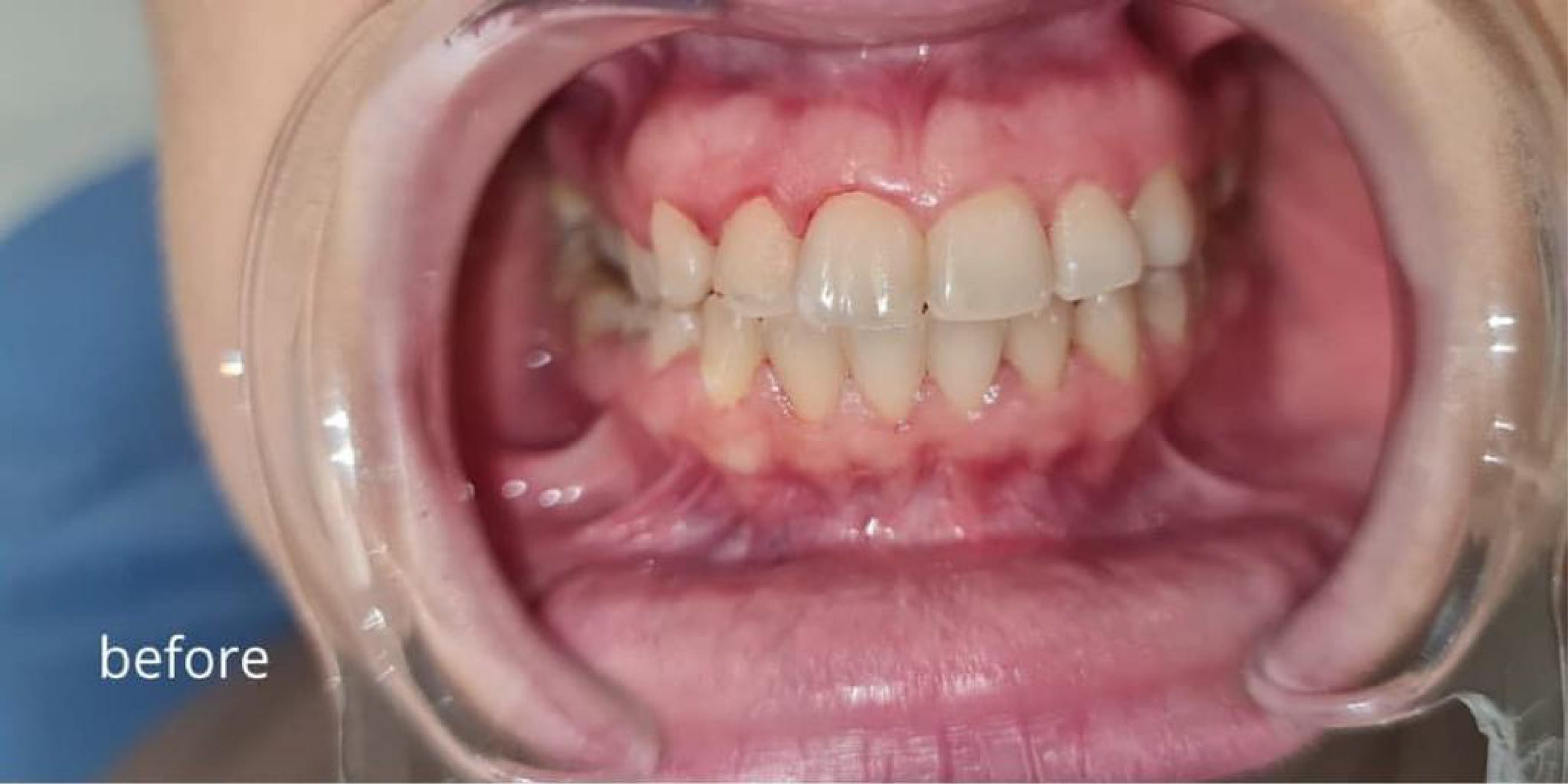 DRAG
Whitening with Bio Lase laser
Request a free quote.

We will reply to you in 24 hours.
Questions and answers
Is tooth whitening bad for your teeth?
Teeth whitening carried out under the supervision of a dentist does not damage the teeth. The gels used are compatible with the tissues. You can safely undergo teeth whitening under the supervision of a dentist.
How long does teeth whitening last?
This depends on what the patients' drinking habits are like (colored drinks, tea, coffee, etc.) and whether or not they smoke. The white color after tooth whitening treatments disappears over time. This time it is between 1 and 2 years. If you get supportive whitening every 6 months, this white will last longer.
What should be considered after teeth whitening treatment?
To increase the permanence of the whitening after the whitening treatment, it is advisable to avoid coloured drinks for at least 1 week. Black tea should be consumed as light as possible and dark drinks like coffee, cherry juice, red wine, pomegranate juice, and turnip juice should be completely avoided. If you are smoking, you should minimise it.
Will there be sensitivity and tingling in the teeth after teeth whitening?
There may be a sensitivity to light for the first 12 hours. Your doctor will prescribe a desensitising gel. A desensitising toothpaste may also be preferred. If patients with a low pain threshold experience too much sensitivity, they can use pain relievers on the first day. The feeling of sensitivity will fade after 12 hours.
Your first visit
Many people who visit Dental Experts Albania have questions about cosmetic problems, including stained and discolored teeth. On your first visit, you will receive a full series of X-rays, a thorough exam, cleaning, and time to speak to your dentist (expect to spend approximately 90 minutes in our office).

We will review your exam, talk about how you would like to improve the appearance of your teeth, and discuss a treatment plan.
First of all: Prevent

We believe that the best cure is prevention, prevention is undoubtedly better than cure. When prevention is no longer possible, we try to catch it in the bud.
Punctual appointments

Each appointment starts on time, with the least number of waits possible.
Heal with a smile

We know that no one is looking forward to going to the dentist. So, we go to great lengths to make your experience at our office one of a kind. See for yourself!